Browser Extensions for SEO
The fun doesn't end there: there are a ton of extensions that can help with your SEO efforts.
You can find extensions in the Chrome Web Store, under Extensions.
There are two I'd recommend trying:
AIPRM
AIPRM (Artificial Intelligence-Powered Response Manager) takes it a step further by providing you with a library's worth of prompt suggestions.
These prompts have been premade to generate the most useful responses from ChatGPT for SEO.
For example, you could select the "Fully SEO Optimized Article including FAQs" prompt.
Once you've chosen a tone and a writing style, and selected a keyword, you'll be presented with a response that'll look like this: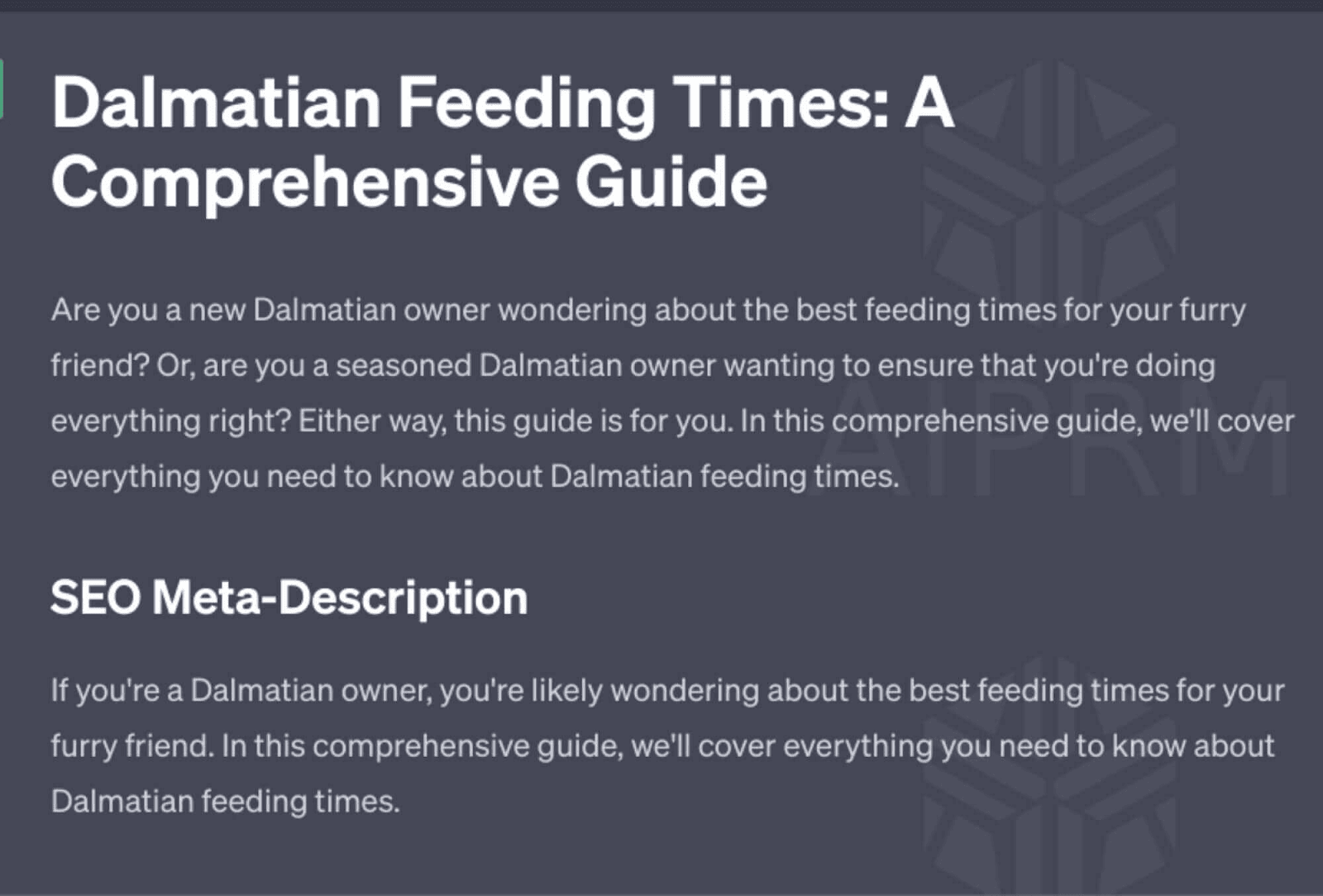 For best results, I'd recommend upgrading to a premium AIPRM account. Writing style and tone options are very limited on the free version, as shown below:

WebChatGPT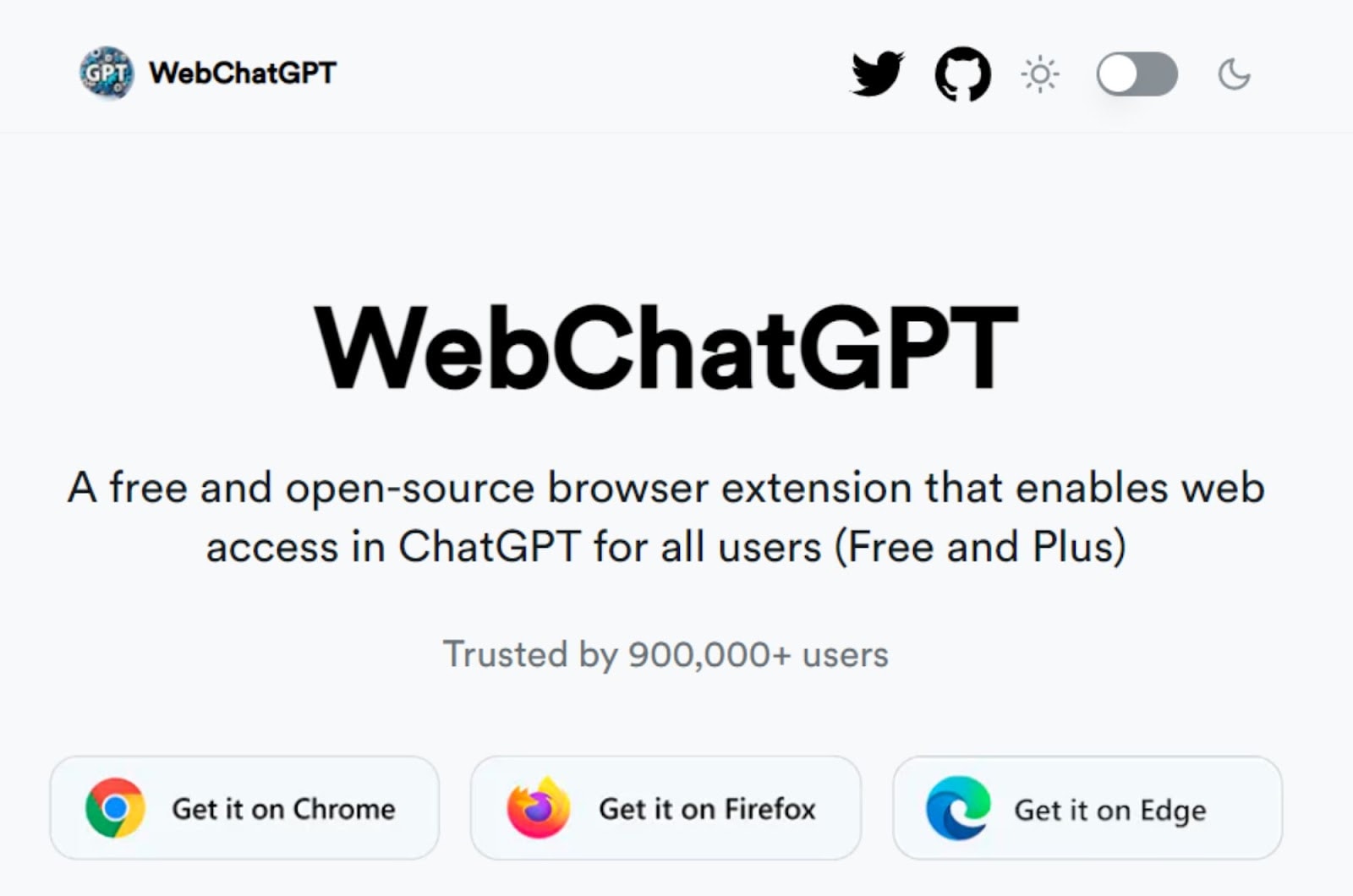 Because of the cut-off date of the dataset it was trained on, it cannot access up-to-date information. Unless it is specifically fed news from afterward, it remains unaware of changes in the world that have happened after 2021.
This limitation may be fixed in the future, but for now, you'll have to use the WebChatGPT plug-in for more up-to-date data from it.
With this plug-in, it has access to web results as well as its own data. This allows it to provide the latest information for your research.
How Has ChatGPT Impacted the SEO Industry?
It's undeniable that this AI Chat has made it a whole lot easier to execute your content marketing strategies.
As proven in this guide, there are countless ways SEOs can implement the tool into their daily work. It certainly makes the research and writing of content easier—but it doesn't totally replace the purpose of an SEO expert.
A real person is needed to inject a human element into the content. Humans, by nature, are creative thinkers.
ChatGPT, on the other hand, follows a rigid code and is incapable of thinking outside the box. It cannot come up with original ideas; all of its output is based on the data it has available.
At the same time, it undermines the whole purpose of the SEO industry's biggest playing field: the search engine.
Why would someone use Google—and all the ads, spam, and irrelevant content that comes with it—when it can get an answer instantly that matches their search intent exactly?
It's the very question that put Google on "red alert" when the chatbot was first released. With no search engines, what purpose will the SEO industry serve in the future?
Luckily, there's space for search engines and AI Chats to coexist.
This is best proven by looking at the positive and negative effects the AI tool has had on the SEO industry:
Pros:
Article planning—You can use it to come up with heading suggestions, ideas for title tags, keyword suggestions, and so on. Basically, it can do all the preliminary work, while writers can focus on the actual writing part.
Domain coding—Unfamiliar with how to create hreflang tags, robots.txt rules, or .htaccess rewrite rules? You can request to write out complicated coding for you.
Meta tag creation—If you're struggling to convey what your content is about through meta tags, you can ask them to create expressive meta titles and descriptions. Through a little tweaking, you can create meta tags that boost both user click-through rate and search engine comprehension of your site.
Cons:
Anyone can become an SEO expert—You no longer have to fully grasp concepts such as .htaccess and Regular Expressions as it can do this for you. While this is a benefit for some, it makes it more difficult for experts to achieve a competitive edge.
Poor writing—Google has long battled against spammy content, and this has become a lot harder with the introduction of its human-like prose. However, its writing lacks originality and is often repetitive and keyword-stuffed.
Prone to duplicating content—it works by using its limited pre-saved knowledge to answer questions. It's incapable of coming up with original material. Therefore, it's prone to repeating what it has already told you, which can get frustrating.
Overall, it is helping to move the SEO game forward, but you'll still need to take caution when using it and make the most of premium SEO tools too (as I'll show you next).
Is ChatGPT the Only SEO Tool You'll Need?
Although you can (and perhaps even should) use it for SEO purposes, it's far from the only SEO tool you'll need. (So don't go and cancel all those subscriptions to premium tools just yet).
While you can use it to conduct basic keyword research, come up with meta descriptions, and create rough content briefs that match search intent, you can't 100% rely on it.
Its writing can be vague, inaccurate, and quite robotic (funnily enough).
Plus, you can't use it to perform more advanced SEO tasks. To conduct site audits, backlink analysis, and competitor research, you need a premium SEO tool.
While I'd encourage its use to make your SEO job more accessible, there are other tools I'd recommend above (or alongside) it.
Semrush, for example, offers more significant end-to-end content assistance. It can help you find keywords that will actually make a difference to your writing, analyze your backlink profile, and conduct competitor analysis.
These are just some of the things Semrush can do that it can't even come close to.